Maurice has been a God send to our business. We are in the entertainment business and he has helped our business tremendously. He has been a live saver to our business and has been very creative in his approach in handling our financial outlook. Highly Recommended!!!
CO-CEO at It's Time Child Records and Owner, LABORFORCEMANAGEMENT
Maurice is absolutely wonderful! I have been doing business with him since 2010. Excellent customer service and very knowledgeable, not to mention professional. I encourage everyone to give him a call. Excellent Service!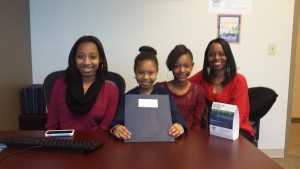 Maurice and MNG Financial Services, LLC have been doing our taxes for over 5 years and always provided excellent service and financial advice.
Best service to date. Met and Exceeded our business expectations.
I have been doing business with Maurice since 2013 and he has been great! His is extremely professional, knowledgeable, courteous, and efficient. He is awesome at his craft. I would recommend anyone to do business with Muarice I promise you won't regret it.
Maurice is an ABSOLUTE pleasure to work with! I have been a client for many years and he has always been top notch in customer service! I highly recommend him to my friends and family. He is the best!
---